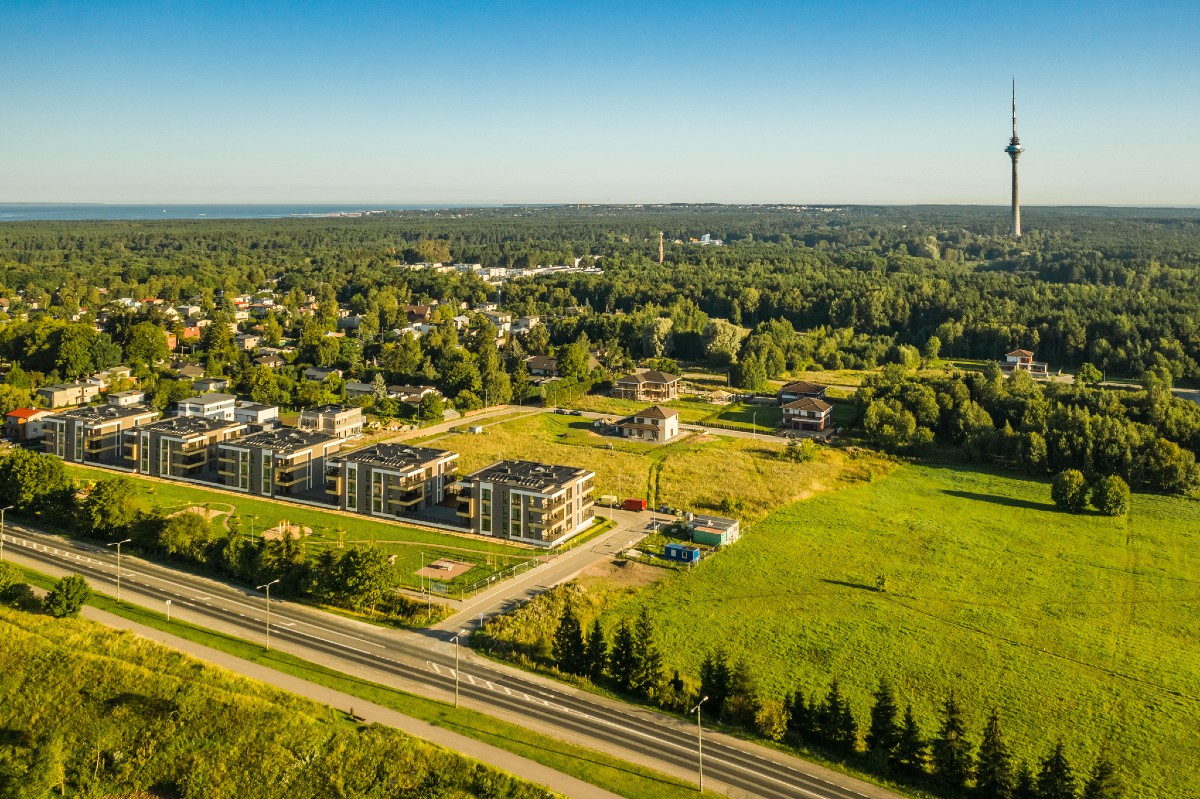 06.04.2021
Pirita is becoming more and more popular among the younger generation
Pirita District with its long open coastline, different sporting options and lush greenery has become a popular residential area among the younger generation. Thanks to a well-developed road network, a quick access to the rest of the town is guaranteed providing an option that you can spend the end of the day in a peaceful and balanced environment beneath pine trees.


The demand for homes located in Pirita has always been significant and we have also actively contributed to the development of the region. In 2019 the development of Kloostrimetsa2 plots was completed and currently we are about to conclude the sale of Kuukressi residential area (www.kuukressi.ee), where one-two apartments are still at sale.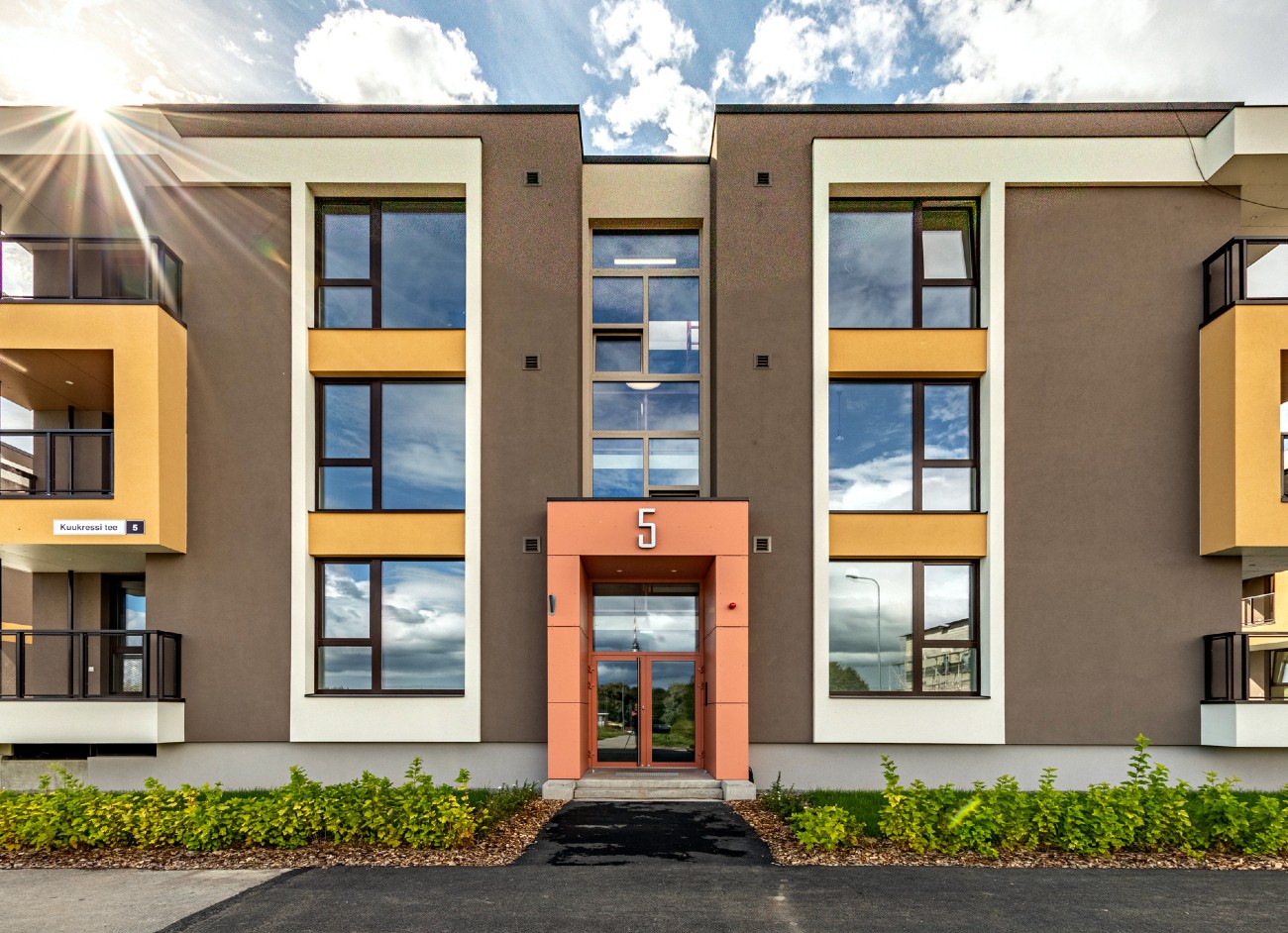 In the photo there is one of the Kuukressi apartment houses.

  
Active development in the residential area in general is concentrated into the eastern part of Pirita, at the same time the addition of new business premises has started to decrease though. However, the land surrounding Pirita TOP is recognised to have potential to become first-class business environment. 


An interview with the Pirita City District elder Tõnis Liinat, who speaks about the development of the business and life environment of the district in more detail, follows.


Which kind of infrastructure improvement projects are planned at Pirita in the nearest future?


In 2021 we intend to invest about 50 million EUR in the improvement of the living environment at Pirita. Year by year the sum has increased by 5-10 million EUR and has reached this capacity today. The investments comprise the expansion of the educational landscape and infrastructure, the creation of new leisure time and sporting options and the improvement of the environment via city landscape maintenance and renovation. 


The population of Pirita District has reached 19 000 residents in 2021. Lately the representatives of the younger generation have come to live there. It is probably due to the green environment and our living standard that is a bit better than in a crowded city districts with apartment blocks. 


As younger people come to live here, the increase of the youngest generation can be expected and we have to consider increasing investments in education, which we have actually started already. In 2021 we plan to renew or expand three municipal educational establishments for different age groups, and in addition also Pirita Majandusgümnaasium (Pirita Economical Gymnasium) and Merivälja School will be renovated. 


Due to the increasing number of population we have to review also the public transport and the road network. What concerns the latter, we want to highlight the breakthrough of Mustakivi Road, which is planned to be executed within the three coming years. It is one of the biggest breakthroughs in Pirita and its neighbouring districts. In future it guarantees a good connection between city districts when Rail Baltic is completed. 


Historically Pirita has developed as a district and centre of recreational sport, where people come from all over the town and even other counties and so we have to point out also new developments in this area. This year we will prolong the health track of Pirita-Kloostrimetsa forest district - Lillepi Park´s health trail, which will be about 10 km long. In addition we plan to construct an outdoor swimming pool in the Pirita River, which roots may be dated back to the 1960s. All ideas we try to carry out are not new, but we rather try to restore old historical sport sites in cooperation with the community and specialists.


What concerns historical sport facilities like Pirita Velotrek (cycling track), at the moment the city expects co-financing from the state. If everything goes as planned, by 2025 a new modern sports centre with all modern conveniences and indoor cycling track will be built to attract our cyclists, who currently have to train in neighbouring countries, back to Estonia. In order to win new medals for Estonia, we could develop this sport here at Pirita and give the younger generation a chance to take up a new sport. The total cost of the project investment is 12 million EUR. 


When talking about cultural projects, we plan to deal with cemetery culture at Pirita and develop an audio guide. There are several cemeteries here, where many well-known people have been buried. This kind of practice is wide-spread in Western Europe. I have noticed that guides provide very different information at cemeteries and in order to unify the quality we should collect all data and develop a new audio-guide as a outcome. This will increase tourism, bring additional income to enterprises and additional sources of income in logistics and souvenir industry. It is because Pirita´s history is really long, especially the era connected with Pirita monastery. This project will evidently continue for decades as earlier not much has been done. 


Where do you expect to have new enterprises and job vacancies?


At the moment we have planned all apartment blocks so that the basement or the ground floor is meant for business premises. Thanks to that new buildings at Pirita have provided premises for beauty salons, restaurants, offices etc. 


One of the most outstanding development projects is located at 33 Merivälja Road, where premises for small enterprises and medical centres are planned so that people can have an office close to their home. However, there is not much vacant land left at Pirita or in other words - in coming years planned projects will be finished soon.  There is a nature protection zone all around and no office premises can be planned there. 


We will proceed from the fact that the land under the business and office premises in Pirita TOP has been planned as office and residential premises in the detailed planning. A good example of the same situation is in the Noblessner District. Or in other words – in future we plan to use the land under Pirita TOP to develop Pirita business quarters. This is the greatest environment for entrepreneurship at Pirita, where also small-scale production is planned. I think that this area has developed during history like that and has to be retained in the similar way also in the future. 


In which regions do you predict an increase in population figures?


The most intensive and extensive development in an urban region takes place in Laiaküla, Lepiku, and also in Kloostrimetsa area. Several three or four-storey apartment houses are planned there. In other regions singe projects are developed. 


Within the perspective of seven-eight years Pirita development will be accomplished as there is no more vacant land there. The city authorities have to develop educational establishments as fast as possible, additional new schools have to be founded. The city will not give away its land. It has been kept in reserve with the purpose to create a balance between the increase of the number of residents and the requirements of schools, infrastructure, leisure centres, sports facilities and other amateur activities. 


Nevertheless, even if planning is accomplished at some moment, there are numerous different possibilities to make Pirita even more pleasant and attractive living environment.