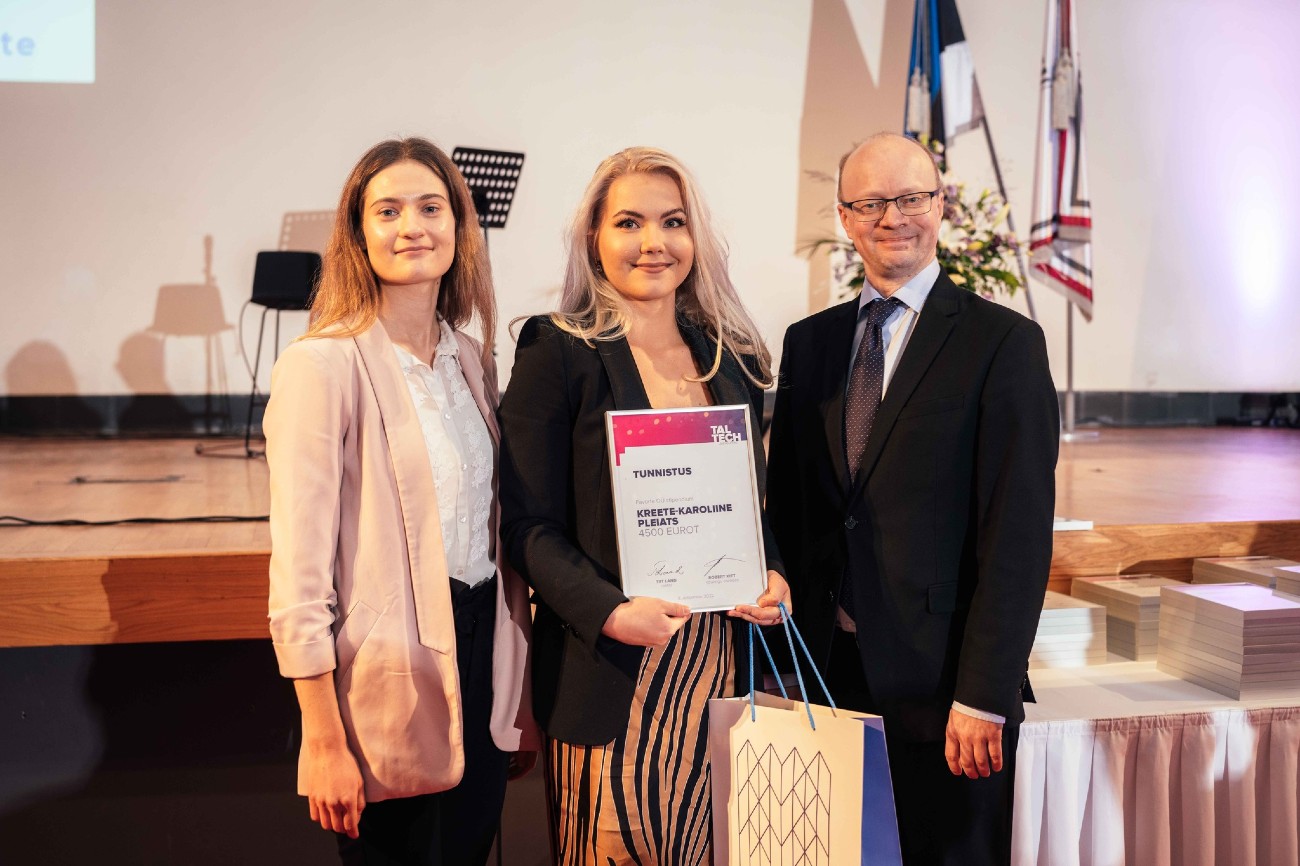 23.12.2022
Favorte's engineering scholarship was awarded to Kreete-Karoline Pleiats
Tallinn University of Technology Development Fund together with its partners recognised the brightest and smartest students of the year. Favorte's engineering scholarship of 4,500 euros was awarded to Kreete-Karoline Pleiats at a ceremony held by TalTech. 


According to Favorte's board member Rainer Hinno, it is important to pave the way for future engineering talents and support them throughout their studies. "Therefore, we have started the tradition of granting scholarships to young engineers, so they would have the time and motivation to get professional experience in the field. This will help them make important decisions for their future," said Hinno. 


"This year, 23 bright students applied and submitted their essays for Favorte's engineering scholarship. After a thorough consideration, 4,500 euros was awarded to Kreete-Karoline Pleiats, with whom we will have the pleasure and opportunity to work together next year," added the head of Favorte.


The scholarship was handed over by Favorte's Chief Marketing Manager Viivika Toode at a ceremony held at TalTech. "Kreete-Karoline caught our eye with her meaningful essay and fascinating thoughts. She has also successfully managed to balance schoolwork and professional interests outside the classroom. In interview, Kreete-Karoline impressed us with her self-confidence and expertise," said Toode. 


"Thank you to all participants and congratulations to Kreete-Karoline! We would also like to thank our partner TalTech for this opportunity to use their network for this initiative," said Favorte's CFO.