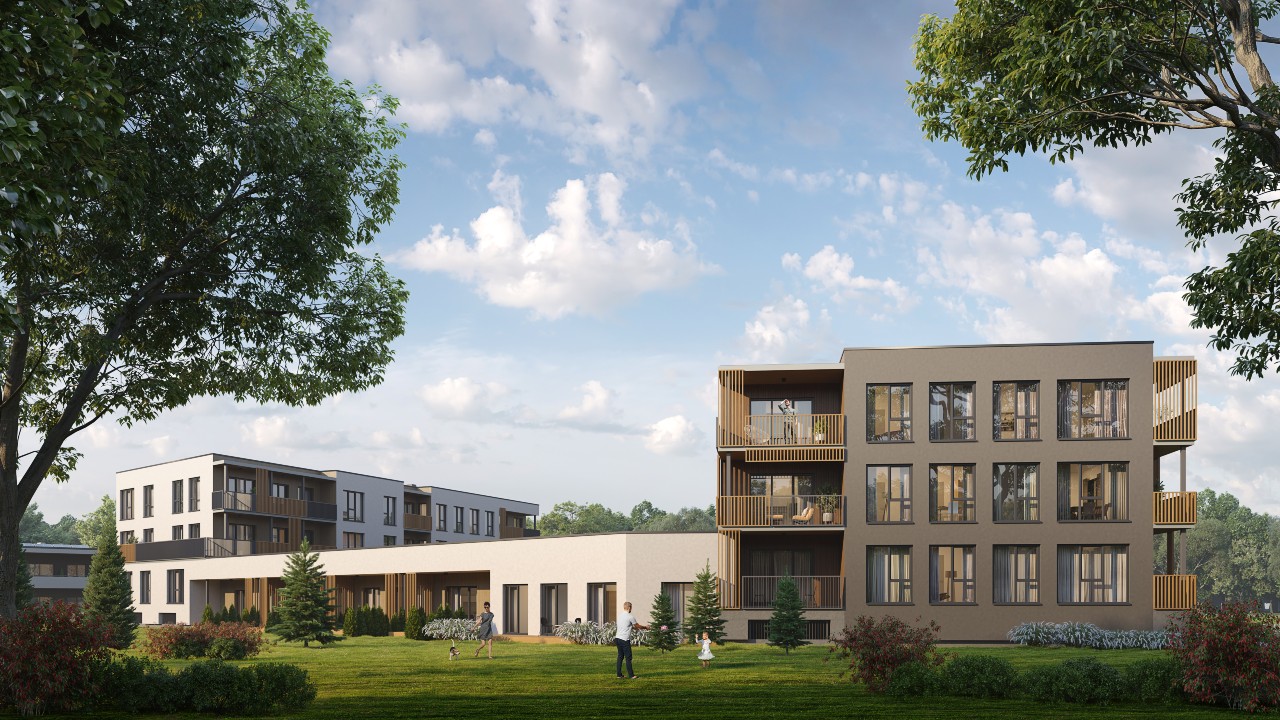 26.11.2021
A new 54-apartment residential building is being constructed in the greenery of Veskimetsa
A new three-storey apartment building is being built on the Veskilise 7 property in cooperation between real estate developer Favorte and construction company Mitt&Perlebach. Construction of the Veskimetsa Perekodud has already started and the apartments will be completed in October next year. 


According to Elje Hinno, Sales Manager of Favorte, what makes the project special is the pristine and private natural environment within the city. The city district's master plan does not foresee any more apartment buildings on the green neighbouring properties. 


"The Veskimetsa Perekodud will also be built in consideration with the surrounding environment. For example, a mighty oak tree is growing on the property, which will be preserved and will adorn the courtyard of the apartment building in the future. Hence the curved shape of the building," said Favorte's sales manager. 


The bright and functional layouts of the apartments offer buyers a wide choice. However, the focus is on large family homes. "There are a lot of five-bedroom family apartments in the building, mainly because we have seen an increase in their popularity in recent times. These homes offer plenty of space for socialising as well as for enjoying the peace and quiet," says Hinno. 


According to Kristjan Mitt, founder and co-owner of the construction company Mitt&Perlebach, they have a long and fruitful cooperation with Favorte, where both parties have always been satisfied. "The current project is especially nice because of its location, where I would like to live myself. Creating beautiful homes in the greenery of Veskimetsa, on the outskirts of Tallinn Zoo, is a pure joy, because those who buy an apartment here will not only get a high-quality home, but also a great living environment," explains Mitt. 


Aigar Roht, the architect of the Veskilise 7 apartment building from Korrus Architectural Office, describes the development as a decent urban building. "The different shades of plaster façades are given nuance and tonality by the details of the balconies. The large courtyard, together with landscaping, pavements and a playground, forms a cosy recreational space," he says. 


"Almost a year before the building is completed, more than 40% of the apartments have already been sold or booked. This is a truly unique project in Tallinn's real estate landscape and the high level of interest ahead of completion only confirms this," said Favorte's sales manager.