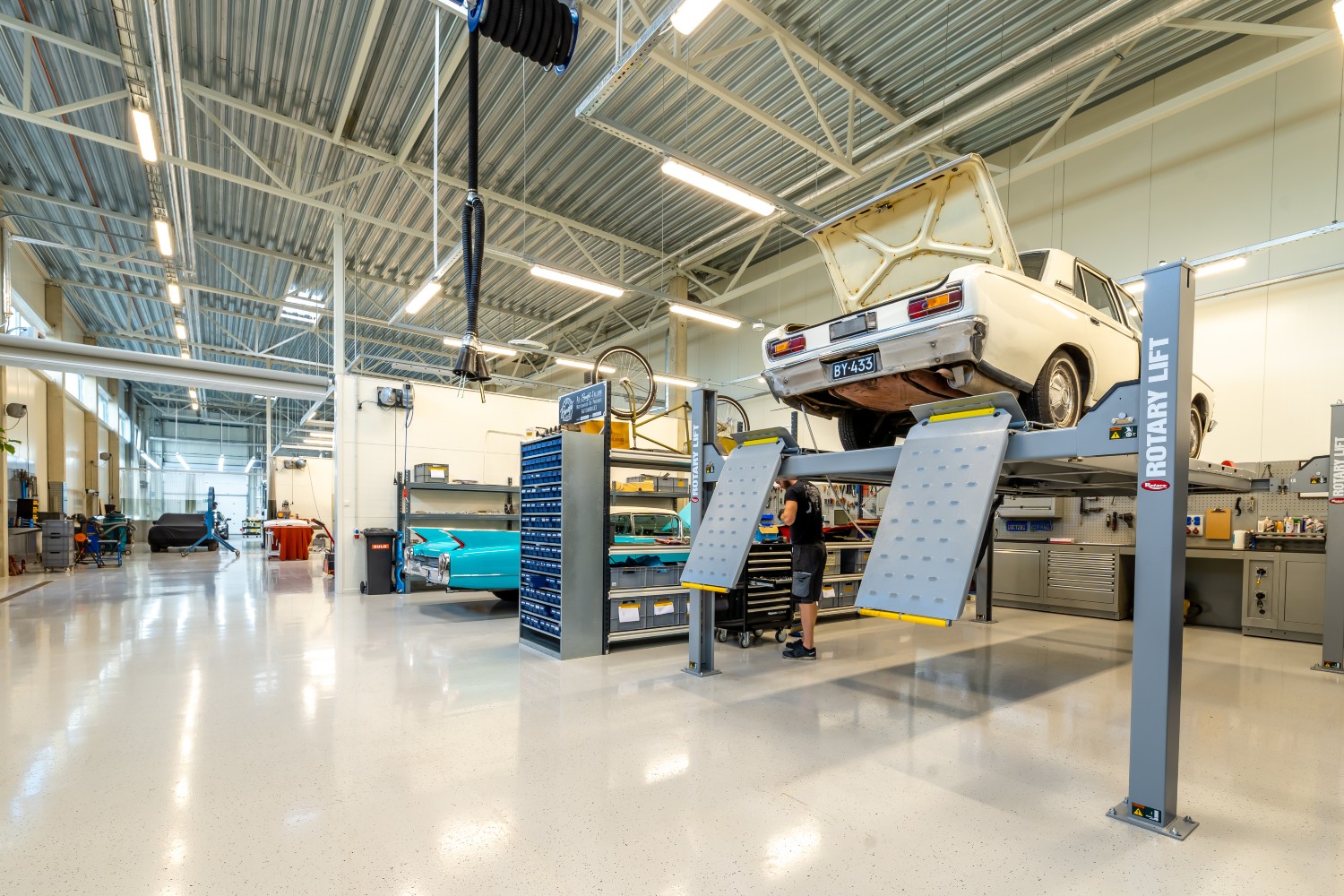 28.09.2020
The increasingly specific needs of companies are boosting the demand for commercial premises that would be completed as special work
In case of commercial premises, location, accessibility, space solution and price level are always decisive, but special solutions that meet the needs of specific companies are also playing an increasingly important role. According to Madis Lett, project manager of Favorte, a developer with long-term experience, more and more companies are looking for a "built-to-suit" instead of a "box", i.e. facilities that would exactly match the company's business model and needs.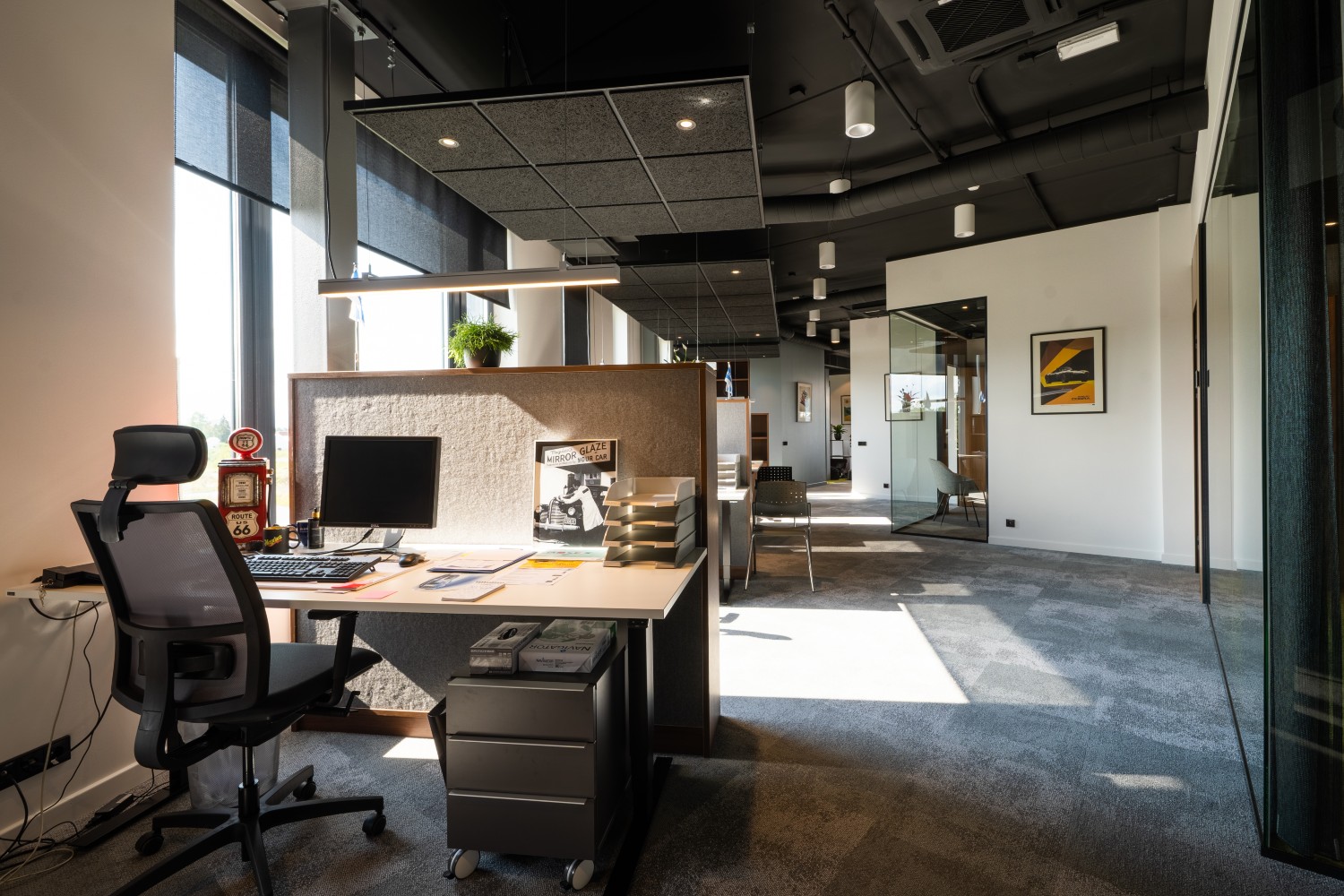 Tailor-made office solution for Benefit AS - an open office is combined with more private offices and meeting rooms. Photo: Joonas Sisask.


However, the creation of a perfect business and work environment is easiest if the company itself is actively involved in building its future commercial space already in the design phase, because many of the necessary renovations are difficult or extremely expensive to carry out later on already completed premises.


As modern business models and work organization are constantly changing, there are more and more companies that are not satisfied with a "turnkey" solution but want to have a say in shaping their future work environment already at the planning stage. "This is especially often the case for those companies that are looking for a complex solution, i.e. premises that are at the same time production, storage and representative premises. In this case, it is useful for the company to plan longer in advance and have a say in the comforts, possibilities and interior design of the commercial space, but also, of course, in practical features," explained Madis Lett, Project Manager of Favorte. 


When renting commercial spaces, it is known as a built-to-suit solution. In this case, the developer offers the lessee the opportunity to adjust the commercial space according to the necessary specifications. In essence, it is a matter of personalizing the commercial space for a client who wants to lease the premises for a longer period of time - this usually means a lease period of 3-10 years. 


Advantages of a built-to-suit solution


The company benefits from the built-to-suit concept when the current business premises become tight for growing and developing business. Personalized commercial space allows the company to implement solutions that optimize work processes so that the entire work environment functions as an organic whole, thus enabling the business to be as efficient as possible. 


"For example, a stock-office type commercial space brings all departments together under one roof. When designing such surfaces, storage heights that are exactly as high as the customer needs can be set in the space plan and thus do not waste valuable space. Also due to the after effect of the corona pandemic, many companies have looked at their costs with a more critical view, which is why many are looking for more cost-effective commercial premises," said Lett.

Benefit AS created a separate training centre area in the storage premises, which is equipped with drainage and water and non-slip materials. Photo: Joonas Sisask.


In addition to efficiency, the built-to-suit solution also makes commercial premises more secure thanks to the integration of access control systems, i.e. the integration of security, access and time and attendance systems into one complete system. "You can also create different sections where only certain people can access certain rooms or areas and choose a suitable access system," Lett added.


For many companies, the identity of their brand is also extremely important, and by planning their next commercial space in advance, it is possible to embed the company's visual image in its premises. "The company's identity can be ingeniously applied to the interior design of its premises, both when painting the walls, decorating the glass partitions and, of course, when choosing furniture. For customers and partners visiting the company, it is not just a work environment but a business card of this particular company," said Lett.


Energy efficiency


A greener way of thinking is also influencing the development of commercial premises. Many companies have integrated sustainability principles into their business model and thus constantly monitor their ecological footprint, for others it is a matter of image - in any case, such solutions help keeps fixed costs lower. When designing a new commercial space, each company can make a green turn in a smaller or larger form, because in this way it is possible to create a building in cooperation with the developer that uses the most innovative green technologies, which saves not only the environment but also running costs for the company.


Cost-effectiveness equals space efficiency


Leasing a commercial space has its own charms - for example, the lessee does not have to worry about the financial costs of owning the building or managing it. Construction costs are also spread evenly over a longer period, so there is no need to spend more at once. This allows the company to focus its money on what it does best - to develop and expand its business.


"With a good and well-thought-out space plan and the rightly chosen room height, the customer can rent a significantly smaller space. For example, thanks to the warehouse solution with intermediate platforms, RGB Baltics OÜ was able to "not rent" about 700 m2 of floor space, which means an annual saving of almost 60 thousand euros," Lett gave an example.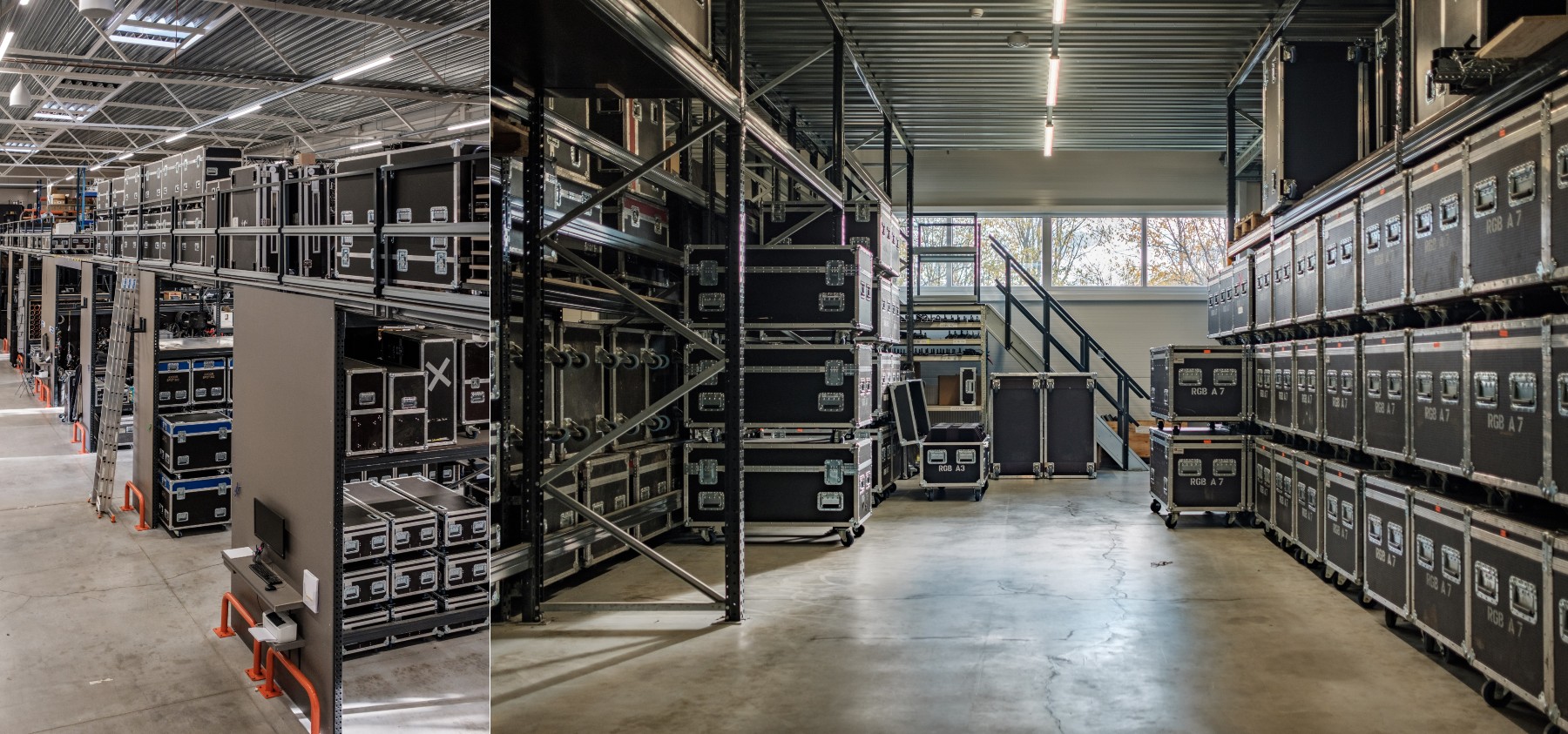 RGB Baltics OÜ's built-to-suit inserted ceiling storage warehouse, which allowed the company not to rent 700 m2 of floor space. Photo: Jan Henrik Pärnik.


Production specifics and higher infrastructure requirements


Many companies require large amounts of electricity for production or a larger than usual gas or water supply, and a special built-to-suit plan allows to provide everything a customer needs for production. "When providing electricity capacity, it must be borne in mind that, in the worst case, the network operator will not be able to provide the new required capacity until 300 days after the conclusion of the respective contract. From the point of view of production and the work of the company, this is an important shift to take into account. Also, in the case of gas supply, it is worth bearing in mind that network companies may not react promptly, and the construction of new pipes also takes time," warned Lett.


At an early stage, the design and construction can also take into account the specifics of the lessee's customers, goods and production movements. Many manufacturing companies need raw materials to move from one end of the surface and out of the other as finished products, to serve the commercial space from two sides or, for example, to use a hoist. The ease of use and efficiency of the hoist are crucial, but when installing the hoist on existing buildings, for example, it may not be fully usable in the end. However, the built-in-suit solution allows you to plan it in advance.


For many companies, it is important to have a special size that would allow all the necessary machine tools and equipment to fit on the surface - in addition, you have to make sure that the floor also carries them. "In the same way, during the planning, it should be ensured that the ventilation scheme also meets the specifics of production - so that ventilation equipment does not stay in front of production equipment, for example," Lett added, adding that other interior finishing should also be thought through. "For example, in some cases it is much more sensible to install an easy-to-maintain epoxy floor already under construction instead of carpet or concrete," Lett gave an example.

Benefit AS added an epo floor, additional ventilation equipment and partitions to its future warehouse for better work organization, already in the design phase. Photo: Joonas Sisask.


Combination of commercial and outdoor areas


Due to both accessibility and visual prominence, each company has its own preferences for commercial space and its outdoor areas. "Even in terms of access - in the design phase, planning exterior doors and other entrances is easy, but later relocating them can damage the building and thus the company's exterior," said Lett. Similarly, if a company needs to combine a warehouse or service location with its office or representative office, it must be thought through in advance so that the different elements of the business do not interfere with each other.


Companies that need a large sales area should probably prefer spaces at the ends of the building with a maximum of outdoor space. "Of course, it is also common to place business activities in different parts of the same building, but then it would certainly be wise to ensure that they are connected so that people and work can run smoothly and the company could functions as a unified organism," Lett suggested. According to Lett, it is also practical to think about parking in the outdoor area in advance, so that there would be enough places would for both customers and employees.


"When planning the outdoor area, it is definitely important to think about which modes of transport the company uses in its freight transport - for example, the access of dumpers must be built during the construction phase, it cannot be added later," Lett noted.


The future commercial space should be thought-out already in the design phase of the building


According to Lett, Favorte's experience shows that when looking for a new commercial space, it is reasonable for many companies to think longer and instead of adapting to a ready-made solution, take the time to create a commercial space that exactly meets their needs.


"Almost every company that uses its own premises in addition to office space for storage, production or even a showroom actually has its own special needs in terms of interior finishing, accessibility, production or even outdoor planning. In individual cases, of course, the existing space can be applied, but increasingly, modern business requires premises, the construction of which has already taken into account all needs. And the full adaptation of the premises to one's own needs is possible already at the design stage only in cooperation with the developer," Lett concluded.