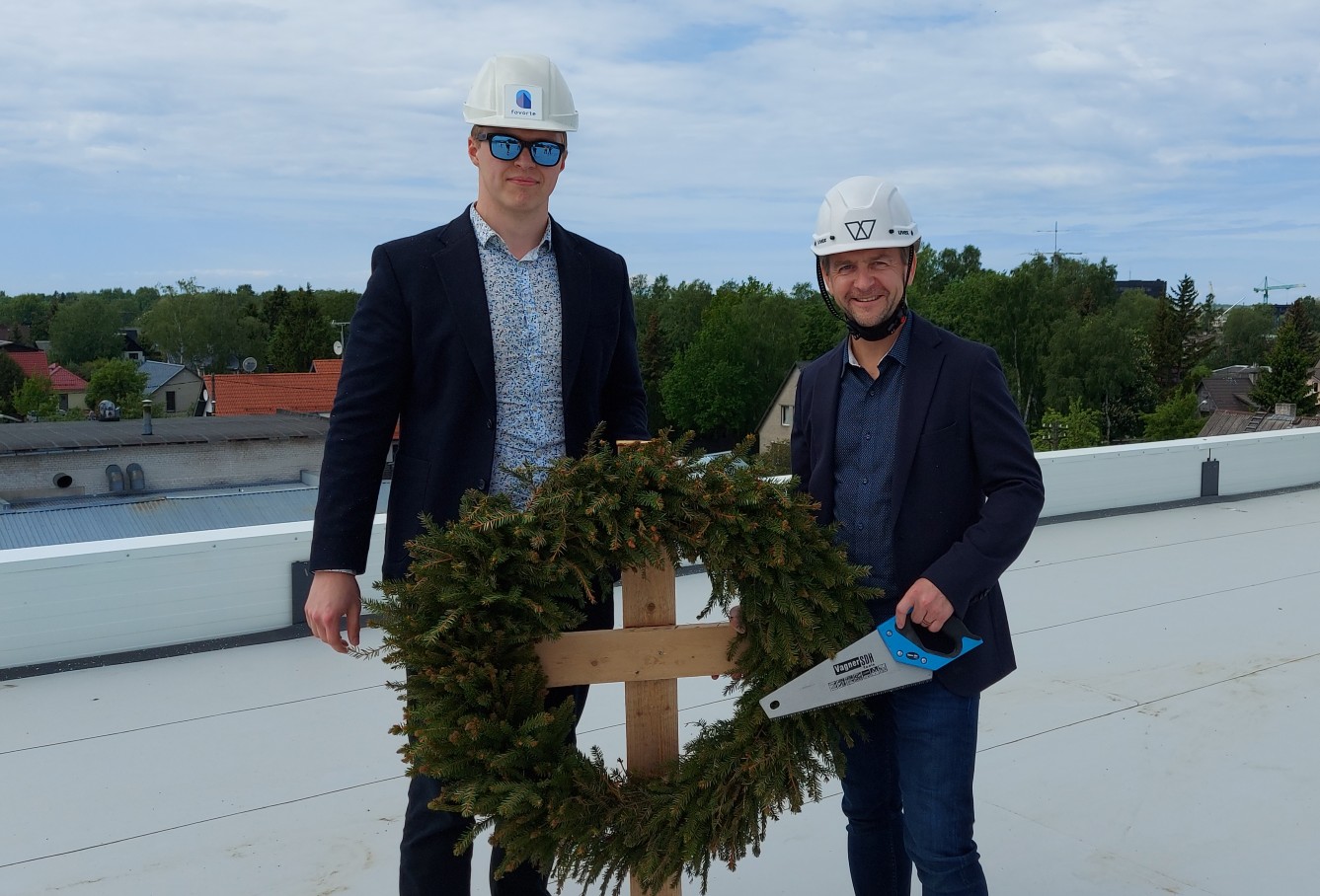 07.06.2021
Rafter party held at 4 Laki Street commercial building
Real estate developer Favorte held a rafter party in the business building at 4 Laki Street. The commercial building with multifunctional business premises will be finished by September this year and is the first business centre to be erected in the Lucky 4 business quarter.


According to Risto Toming - the project manager of Laki 4 - the development in Laki area has acquired a new impetus. "Old dilapidated houses are being taken down and new contemporary energy-efficient ones built instead of them, giving new perspectives to the valuable business cluster," he said. 


"In addition to the building at Laki 4 comprising 2100 m2, in the coming years we plan to construct business premises covering more than 8000 m2 on the neighbouring plots," said Toming. In the green area by Laki Street, a cycle and pedestrian track will be constructed for easing the movement for both.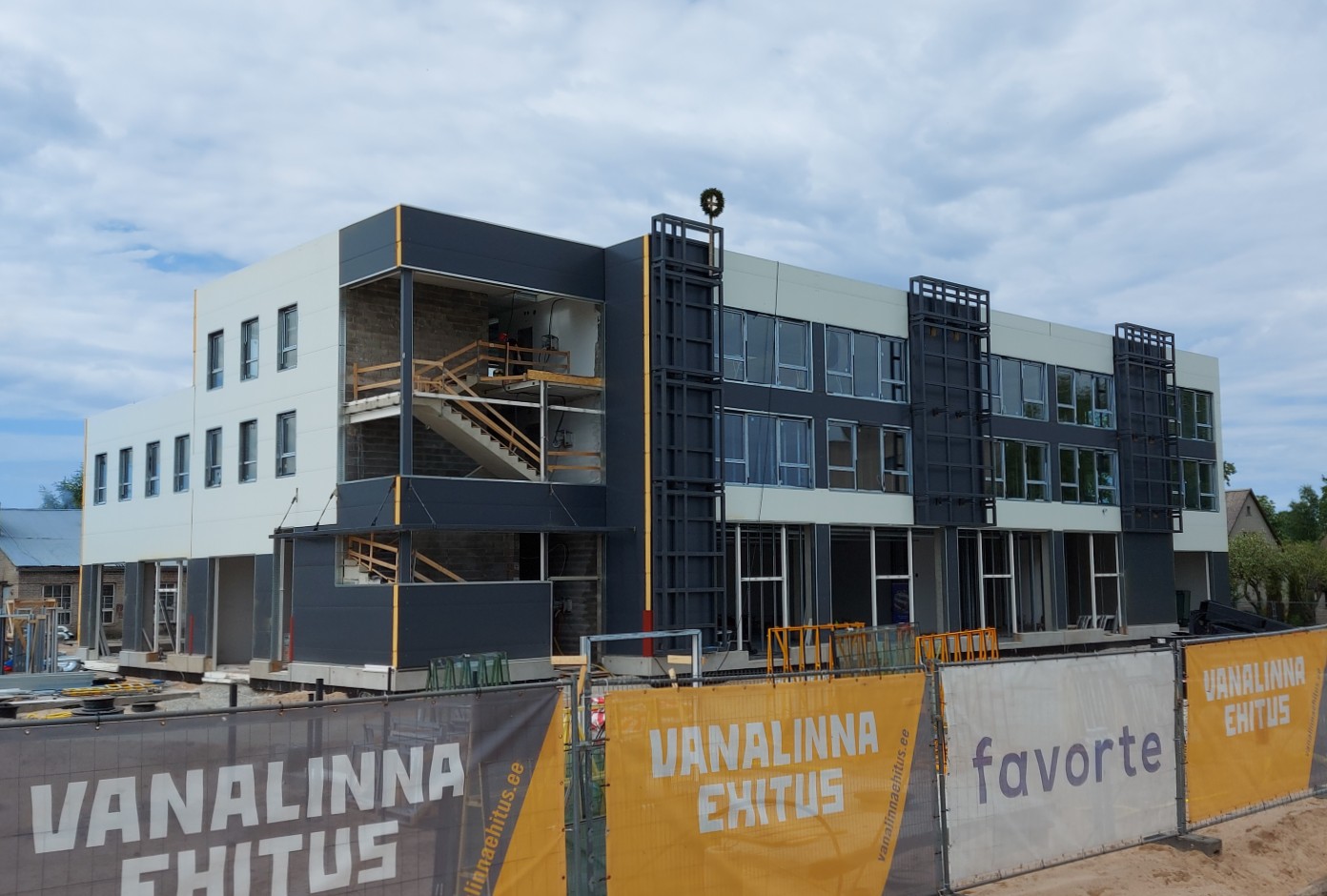 The business building at Laki 4 is constructed by Vanalinna Ehitus, which activity has been rather smooth according to the Chairman of the managing board Kaidur Karba. "Although the snowy winter imposed a lot of challenges to us, we have managed to adjust to the situation and rearrange our activity. The cooperation with Favorte team has been vigorous and target-orientated. We have been working as one team for our common purpose and I believe that good cooperation will be reflected also in the final result and the end-customers' satisfaction," added Karba. 


The design of the business building focuses on style and functionality and the final outcome reflects rich nuances and integrated solutions. "The front façade is decorated with perforated steel leaves covering the protruding parts, behind which effective LED-light strips are placed. High and spacious glass surfaces are also applied, providing the final finishing touch to the elaborated general impression," explained Sigrit Nasari – the architect of Arhitektibüroo Korrus..


The flexibility of the business premises has also been stressed. "The 4.5-metre high sales premises on the ground floor are designed to meet additional fire safety requirements, which makes it possible to open a warehouse there as well. Besides, the load bearing schemes of the building are formed by retaining posts and girders and therefore the size of the business premises on upper floors and interior walls can be adjusted easily," Nasari characterised the functionality of the business building. 


"As of today, half of the building has been leased out and enterprises have used the opportunity to adjust their future business premises according to their needs. For an example, some space has been taken from the adjacent premises, some premises have been divided by additional partitions and etc., so that when the business building is ready, the atmosphere of the premises is enjoyable and the work of units runs smoothly," said Toming.