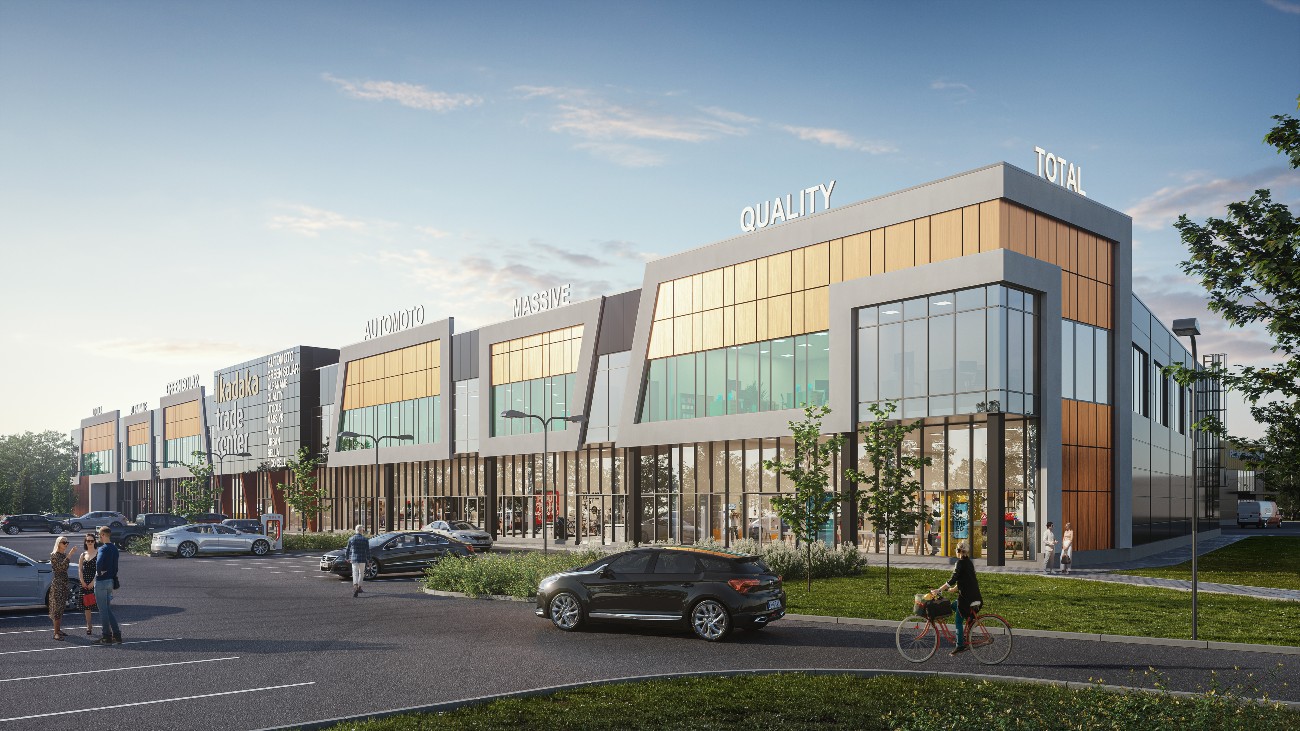 28.10.2021
Favorte is building a new business centre by Kadaka tee
Real estate developer Favorte has attained a construction permit for a new multi-functional business centre, that will be erected on Kadaka tee 42b property. A spacious 14 300 square metre building bearing the name Kadaka Trade Center will be ready by the end of 2022. 


According to Madis Lett – Project Manager of Favorte, the business area alongside Kadaka tee has been acquiring new dimensions. "The historical industrial area has merged with the city and formed a functional business environment. In the coming years, numerous new business premises for different retail companies are going to be added by Kadaka tee, which will modernise the urban landscape and expand services from the city centre to the outskirts of the town," said Lett. 


For example, two new business centres – a brand new Motocenter and Kliimaseade's new agency are going to be erected on the neighbouring plots of Kadaka Trade Center in the near future. In addition, several apartment blocks are going to be built in the area and by the end of 2022, the entire stretch of Kadaka tee between Akadeemia and Mustamäe tee will be reconstructed. 


Besides a good highway network, a significant role is also played by public transport connections – all this makes the business environment complete. "Kadaka tee has good public transport connections with other city districts," said Margarita Lykke -  architect of Mustamäe District. "This way an alternative access is ensured to the planned shops, service providers, offices, small industrial enterprises and warehouses for those, who prefer to move without cars," said Lykke. 


The design of the business building focuses on style and functionality. "The final result reflects the richness of nuance and a well-developed solution together with the surrounding environment-friendly greenery," Lykke characterised the rising building. 


Jüri Pilliroog, the architect of Kadaka Trade Center from LOOB Projekt, has designed a long and moderately high facade without repetitive rhythms and with visually attractive big shapes. "White abstract shapes on a dark background have been chosen to create character, contrast and visual depth to the facade. Copper-coloured plates add solidity to the facade," the architect described his work. 


With the intention to accommodate as many clients' cars as possible in front of the building, the facade of the ground floor has been drawn backwards. "It creates a kind of passage, which will be attractively illuminated. The entrance of the building is marked as a black cuboid uplifted from the ground, which stands out on the background of the facade and directs clients towards the entrance," Pilliroog added. 


"The construction of Kadaka Trade Center will start in the beginning of next year. Today, we have already started with the sale of rental premises. The value of Kadaka business area is increasing year-by-year and companies interested should book premises in the building straight away," said the Project Manager of Favorte.