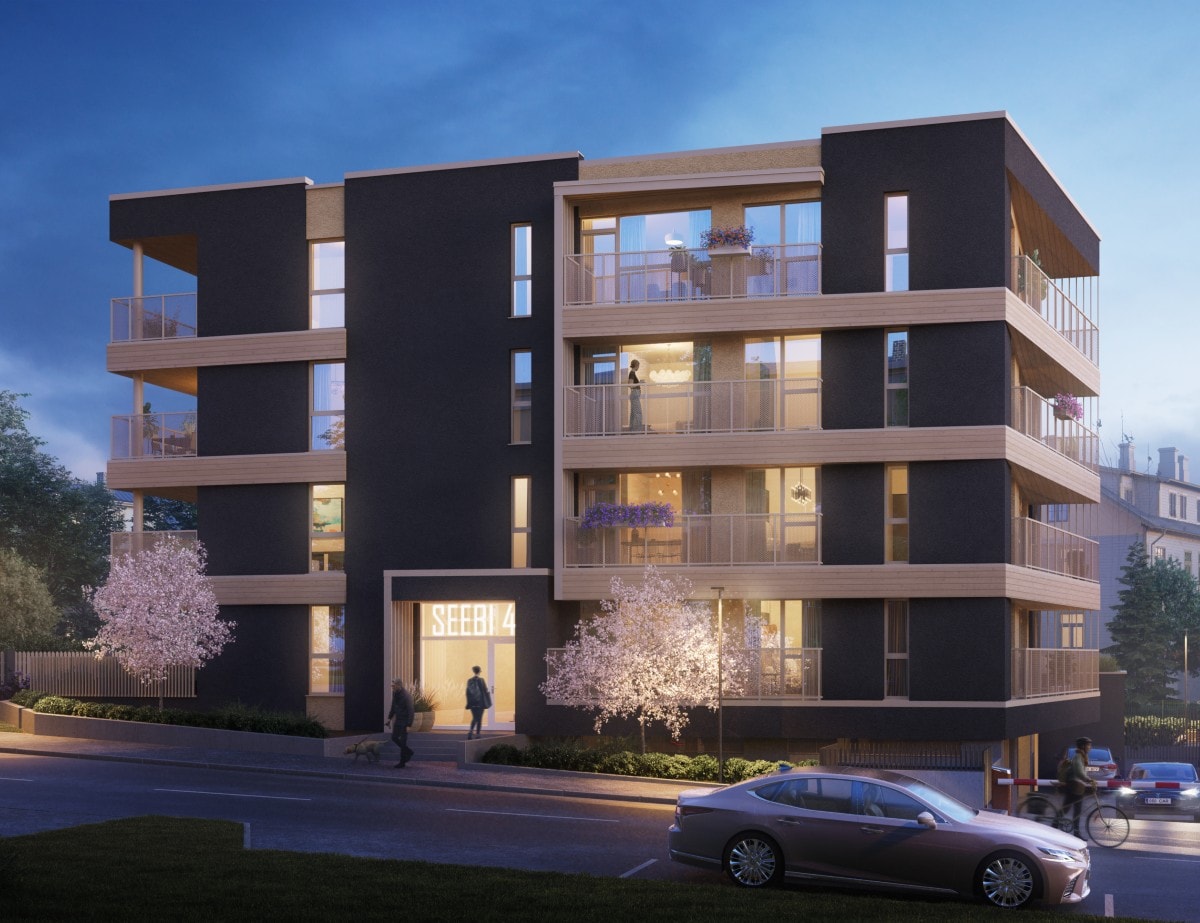 12.04.2019
Construction of Oksa tn 2 / Seebi tn 4 Apartment Building 
A general contracting agreement has been concluded with Mitt & Perlebach OÜ for the construction of an apartment building of 22 apartments on the Oksa tn 2/Seebi tn 4 property in the district of Kristiine. Owner supervision is carried out by Ehitusinsener OÜ.
 
The size of the apartments planned to be constructed within the building are between 28.8 – 87.7 m2.


The building will be completed in spring 2020.